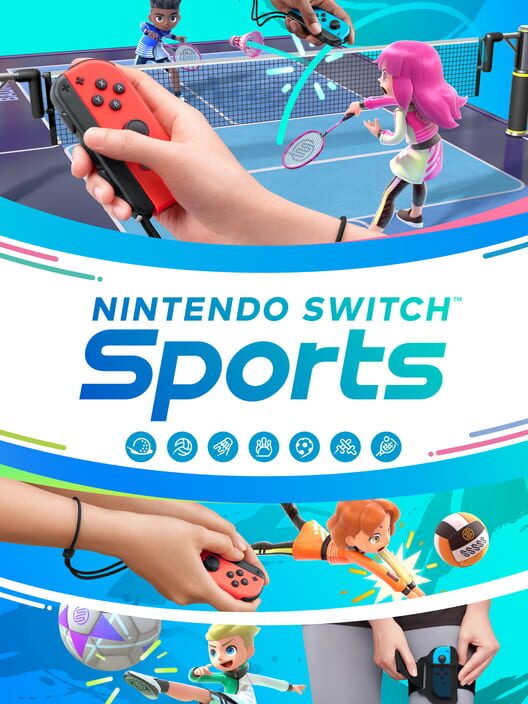 Price comparison for Nintendo Switch Sports on Switch
Below you will find the latest prices, deals and bargains for Nintendo Switch Sports on the Nintendo Switch in Australia. Every couple of hours we check the latest prices for all games. All the prices are in AUD and most stores are all in Australia. Shipping isn't included.
Description: Get moving in Nintendo Switch Sports with Golf, Soccer, Volleyball, Bowling, Tennis, Badminton, and Chambara (swordplay) using Joy-Con controllers! Controls are intuitive, so you can hit the court (or lanes, or field, or arena) and get started. With controlled motions you can curve your bowling ball, add spin to a tennis shot, or even use a Joy-Con with the included Leg Strap accessory to kick the ball in a Soccer Shoot-Out. Family and friends can join in on the fun on the same system or online.


Release date: Friday 29 April 2022
Also on Nintendo Switch
title
store
$ price
scraped time
Deals found for

Nintendo Switch Sports

Nintendo Switch Sports
amazon.com.au
$54.00
Sunday 16:00 PM
6 days ago

Nintendo Switch Sports
jbhifi.com.au
$54.00
Monday 18:00 PM
2 weeks ago

Nintendo Switch Sports
nintendo.com.au
$56.00
Monday 18:02 PM
1 year ago

Nintendo Switch Sports
mightyape.com.au
$58.00
Monday 18:00 PM
11 months ago

Nintendo Switch Sports Peripheral Pack
ebgames.com.au
$59.95
Monday 18:02 PM
1 year ago

Nintendo Switch Sports
cityofgames.com.au
$66.95
Monday 08:03 AM
1 year ago

Nintendo Switch Sports
ebgames.com.au
$69.95
Monday 18:01 PM
1 year ago

Nintendo Switch Sports
sanity.com.au
$69.99
Monday 08:03 AM
1 year ago

Nintendo Switch Sports (Switch Game)
dvdland.com.au
$72.95
Monday 08:03 AM
1 year ago

Ring Fit Adventure and Nintendo Switch Sports
amazon.com.au
$158.95
Saturday 07:01 AM
4 days ago

Nintendo Switch - Joy-Con Controller Pair [Blue/Neon Yellow] and Switch Sports [Bundle]
amazon.com.au
$172.85
Sunday 07:13 AM
1 day ago

Nintendo Switch Console (Neon Blue/Neon Red) Nintendo Switch Sports Set
amazon.com.au
$419.00
Monday 10:13 AM
2 days ago

Nintendo Switch Neon Console - Nintendo Switch Sports Set
ebgames.com.au
$419.00
Monday 18:02 PM
1 week ago

Nintendo Switch Neon Console - Sports Set Bundle
target.com.au
$469.00
Sunday 07:02 AM
6 days ago

Nintendo Switch - Console [Neon Blue/Red] and Nintendo Switch Sports
amazon.com.au
$501.00
Monday 18:14 PM
4 days ago