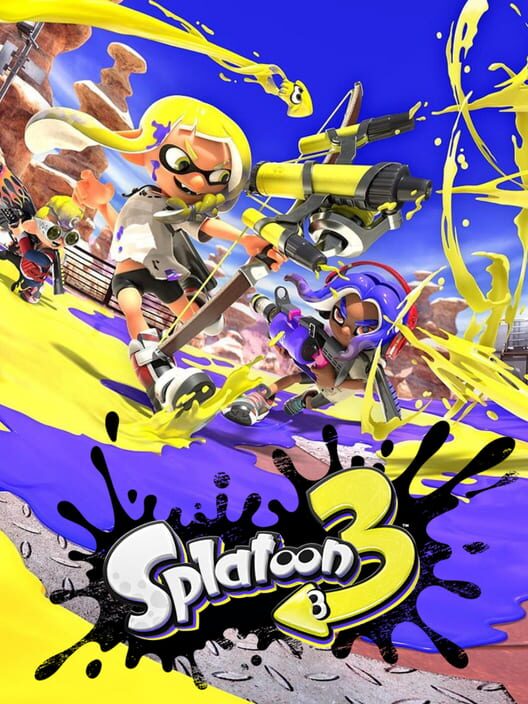 Price comparison for Splatoon 3 on Switch
Below you will find the latest prices, deals and bargains for Splatoon 3 on the Nintendo Switch in Australia. Every couple of hours we check the latest prices for all games. All the prices are in AUD and most stores are all in Australia. Shipping isn't included.
Description: Enter the Splatlands, a sun-scorched desert inhabited by battle-hardened Inklings and Octolings. Splatsville, the city of chaos, is the adrenaline-fueled heart of this dusty wasteland. Even in this desolate environment, Turf War reigns supreme and battles rage in new stages located in the surrounding wilds. Dynamic new moves help these fighters dodge attacks and cover more ground, along with a new bow-shaped weapon to sling ink.


Release date: Friday 9 September 2022
Also on Nintendo Switch
title
store
$ price
scraped time
Deals found for

Splatoon 3

Splatoon 3
jbhifi.com.au
$64.00
Monday 18:00 PM
4 days ago

Splatoon 3
mightyape.com.au
$64.00
Monday 18:00 PM
1 year ago

Splatoon 3
cityofgames.com.au
$69.95
Monday 08:03 AM
1 year ago

Splatoon 3 (Switch Game)
dvdland.com.au
$69.95
Monday 08:03 AM
1 year ago

Splatoon 3
ebgames.com.au
$79.95
Monday 18:01 PM
5 months ago

Splatoon 3
nintendo.com.au
$79.95
Monday 18:02 PM
7 months ago

Splatoon 3
sanity.com.au
$79.99
Monday 08:03 AM
1 year ago

Nintendo Splatoon 3 Games
amazon.com.au
$112.58
Saturday 07:10 AM
2 days ago

Splatoon 2 & 3 Nintendo Switch Game Bundle
cityofgames.com.au
$134.95
Monday 08:03 AM
1 year ago

Nintendo Switch OLED Model Splatoon 3 Edition Console, Game & Controller Bundle
cityofgames.com.au
$719.95
Monday 08:03 AM
1 year ago