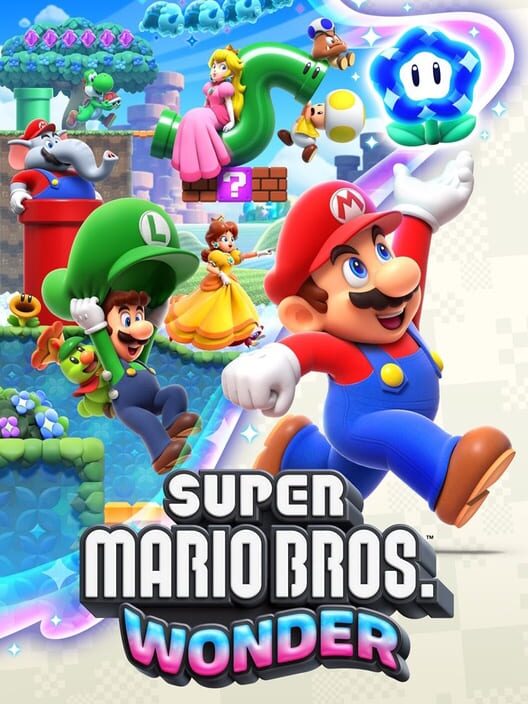 Price comparison for Super Mario Bros. Wonder on Switch
Below you will find the latest prices, deals and bargains for Super Mario Bros. Wonder on the Nintendo Switch in Australia. Every couple of hours we check the latest prices for all games. All the prices are in AUD and most stores are all in Australia. Shipping isn't included.
Description: The next evolution of 2D side-scrolling Super Mario Bros. games is headed to Nintendo Switch! When you touch a Wonder Flower in the game, the wonders of the world unlock – pipes could come alive, hordes of enemies may appear, characters might change their looks, for example – transforming the gameplay in unpredictable ways. Excitement and different surprises await in each course. Super Mario Bros. Wonder features Princess Peach, Princess Daisy and Yoshi as playable characters, in addition to familiar characters like Mario, Luigi and Toad.


Release date: Friday 20 October 2023
Also on Nintendo Switch
title
store
$ price
scraped time
Deals found for

Super Mario Bros. Wonder

Super Mario Bros. Wonder
jbhifi.com.au
$64.00
Monday 18:00 PM
2 weeks ago

Super Mario Bros. Wonder
amazon.com.au
$64.00
Sunday 16:00 PM
3 weeks ago

Super Mario Bros. Wonder
mightyape.com.au
$69.00
Monday 18:00 PM
5 months ago

Super Mario Bros. Wonder
catch.com.au
$75.00
Monday 18:02 PM
3 days ago

Super Mario Bros. Wonder - SWI
gamory.com.au
$79.00
Monday 08:03 AM
2 months ago

Super Mario Bros. Wonder
nintendo.com.au
$79.95
Monday 18:02 PM
4 months ago