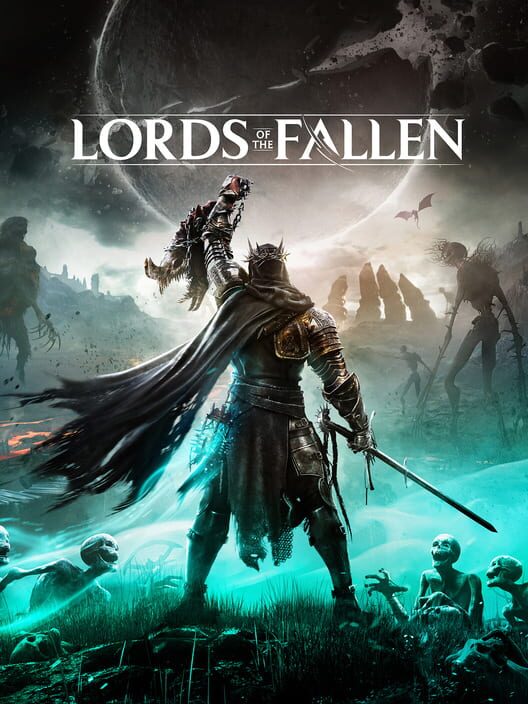 Price comparison for Lords of the Fallen on PS5
Below you will find the latest prices, deals and bargains for Lords of the Fallen on the PlayStation 5 in Australia. Every couple of hours we check the latest prices for all games. All the prices are in AUD and most stores are all in Australia. Shipping isn't included.
Description: A vast world awaits in all-new, dark fantasy action-RPG, Lords of the Fallen. As one of the fabled Dark Crusaders, embark on an epic quest to overthrow Adyr, the demon God.


Release date: Friday 13 October 2023
Also on PC (Microsoft Windows), PlayStation 5, Xbox Series X|S
title
store
$ price
scraped time
Deals found for

Lords of the Fallen

Lords of the Fallen Standard Edition
amazon.com.au
$69.00
Monday 18:03 PM
2 days ago

Lords of the Fallen
jbhifi.com.au
$69.00
Monday 18:00 PM
6 days ago

Lords of the Fallen
ebgames.com.au
$77.00
Monday 18:01 PM
6 days ago

Lords of the Fallen
mightyape.com.au
$79.00
Monday 18:00 PM
5 days ago

Lords of the Fallen Deluxe Edition
ebgames.com.au
$99.00
Monday 18:01 PM
6 days ago

Lords Of The Fallen
dvdland.com.au
$99.95
Monday 08:03 AM
6 months ago

Lords of the Fallen
store.playstation.au
$107.95
Monday 18:00 PM
6 days ago

Lords Of The Fallen
sanity.com.au
$109.99
Monday 08:03 AM
3 weeks ago

Lords Of The Fallen Deluxe Edition
dvdland.com.au
$119.95
Monday 08:03 AM
6 months ago

Lords of the Fallen Deluxe Edition
store.playstation.au
$122.95
Monday 18:00 PM
4 months ago

Lords Of The Fallen
sanity.com.au
$129.99
Monday 08:03 AM
3 weeks ago