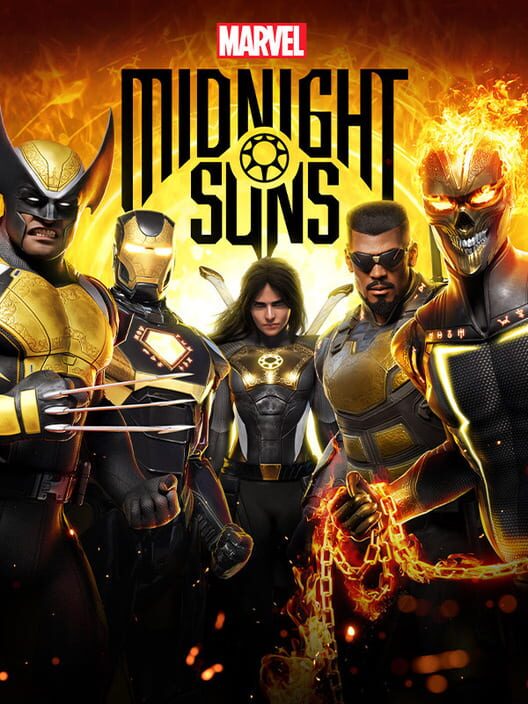 Price comparison for Marvel's Midnight Suns on PS5
Below you will find the latest prices, deals and bargains for Marvel's Midnight Suns on the PlayStation 5 in Australia. Every couple of hours we check the latest prices for all games. All the prices are in AUD and most stores are all in Australia. Shipping isn't included.
Description: Marvel's Midnight Suns is the ultimate crossover event combining the rich story, character relationships, customization and progression of an RPG with the tactical strategy and combat mechanics of a revolutionary new card-based tactics game. Set in the darker side of the Marvel Universe, you will forge unbreakable bonds with legendary Marvel Super Heroes and dangerous supernatural warriors in the fight against the world's greatest threat yet…the demonic forces of Lilith and the elder god Chthon.


Release date: Tuesday 2 May 2023
Also on PC (Microsoft Windows), PlayStation 4, Xbox One, Nintendo Switch, PlayStation 5, Xbox Series X|S
title
store
$ price
scraped time
Deals found for

Marvel's Midnight Suns

Marvel's Midnight Suns
amazon.com.au
$28.00
Sunday 16:06 PM
1 month ago

Marvel's Midnight Suns Enhanced Edition
ebgames.com.au
$28.00
Monday 18:01 PM
1 month ago

Marvel's Midnight Suns Enhanced Edition
mightyape.com.au
$49.00
Monday 18:00 PM
5 days ago

Marvel's Midnight Suns Enhanced Edition
jbhifi.com.au
$49.00
Monday 18:00 PM
6 days ago

Marvel's Midnight Suns Enhanced Edition
store.playstation.au
$109.95
Monday 18:01 PM
6 days ago

Marvel's Midnight Suns Digital+ Edition for PS5™
store.playstation.au
$124.95
Monday 18:01 PM
2 weeks ago

Marvel's Midnight Suns Legendary Edition for PS5™
store.playstation.au
$149.95
Monday 18:01 PM
6 days ago