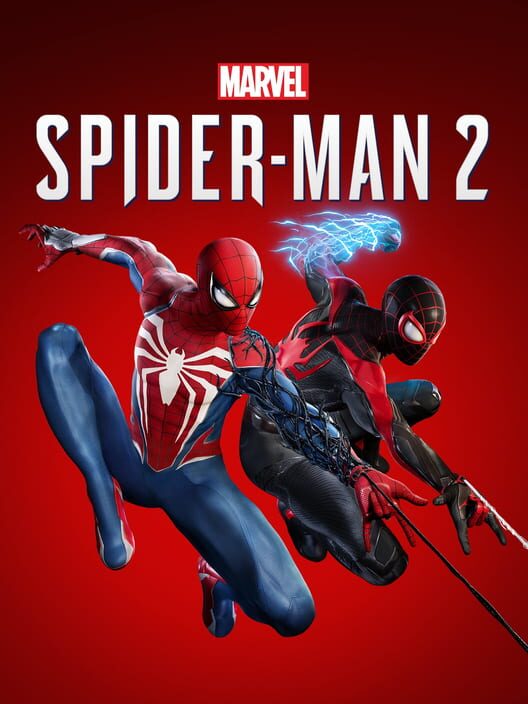 Price comparison for Marvel's Spider-Man 2 on PS5
Below you will find the latest prices, deals and bargains for Marvel's Spider-Man 2 on the PlayStation 5 in Australia. Every couple of hours we check the latest prices for all games. All the prices are in AUD and most stores are all in Australia. Shipping isn't included.
Description: Marvel's Spider-Man 2 is the next game in the critically acclaimed Marvel's Spider-Man franchise. Developed by Insomniac Games in collaboration with PlayStation and Marvel Games. Swing, jump and utilize the new Web Wings to travel across Marvel's New York, quickly switching between Peter Parker and Miles Morales to experience different stories and epic new powers, as the iconic villain Venom threatens to destroy their lives, their city and the ones they love. Quickly swap between both Spider-Men as you explore an expanded Marvel's New York. Fight against a variety of new and iconic villains, including an original take on the monstrous Venom, the ruthless Kraven the Hunter, the volatile Lizard and many more.


Release date: Friday 20 October 2023
Also on PlayStation 5
title
store
$ price
scraped time
Deals found for

Marvel's Spider-Man 2

Marvel's Spider-Man 2 PS5
cityofgames.com.au
$104.95
Monday 08:03 AM
1 month ago

Marvel's Spider-Man 2
ebgames.com.au
$124.95
Monday 18:01 PM
5 months ago

Marvel's Spider-Man 2 - Collector's Edition
ebgames.com.au
$369.95
Monday 18:01 PM
1 month ago