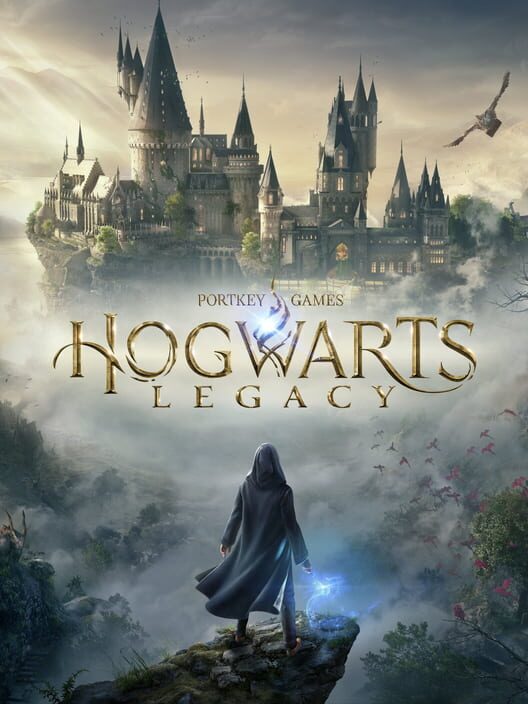 Price comparison for Hogwarts Legacy on Xbox Series X|S
Below you will find the latest prices, deals and bargains for Hogwarts Legacy on the Xbox Series X|S in Australia. Every couple of hours we check the latest prices for all games. All the prices are in AUD and most stores are all in Australia. Shipping isn't included.
Description: Hogwarts Legacy is an immersive, open-world action RPG set in the world first introduced in the Harry Potter books. Now you can take control of the action and be at the center of your own adventure in the wizarding world. Embark on a journey through familiar and new locations as you explore and discover fantastic beasts, customize your character and craft potions, master spell casting, upgrade talents, and become the wizard you want to be. Discover the feeling of living at Hogwarts as you make allies, battle Dark wizards, and ultimately decide the fate of the wizarding world. Your legacy is what you make of it.


Release date: Tuesday 14 November 2023
Also on PC (Microsoft Windows), PlayStation 4, Xbox One, Nintendo Switch, PlayStation 5, Xbox Series X|S
title
store
$ price
scraped time
Deals found for

Hogwarts Legacy

Hogwarts Legacy: Dark Arts Pack
xbox.com.au
$17.97
Monday 18:03 PM
2 weeks ago

Hogwarts Legacy
mightyape.com.au
$74.00
Monday 18:00 PM
5 days ago

Hogwarts Legacy Deluxe Edition
ebgames.com.au
$77.00
Monday 12:02 PM
2 weeks ago

Hogwarts Legacy
ebgames.com.au
$77.00
Monday 18:02 PM
2 weeks ago

Hogwarts Legacy
jbhifi.com.au
$79.00
Monday 18:00 PM
6 days ago

Hogwarts Legacy
sanity.com.au
$79.99
Monday 08:03 AM
3 days ago

Hogwarts Legacy
catch.com.au
$88.95
Monday 18:02 PM
6 days ago

Hogwarts Legacy Xbox One Version
xbox.com.au
$99.95
Monday 18:03 PM
2 days ago

Hogwarts Legacy
dvdland.com.au
$99.95
Monday 08:03 AM
1 year ago

Hogwarts Legacy Xbox Series X|S Version
xbox.com.au
$109.95
Monday 18:03 PM
2 days ago

Hogwarts Legacy: Digital Deluxe Edition
xbox.com.au
$119.95
Monday 18:03 PM
1 month ago

Hogwarts Legacy
amazon.com.au
$154.80
Monday 10:14 AM
5 days ago