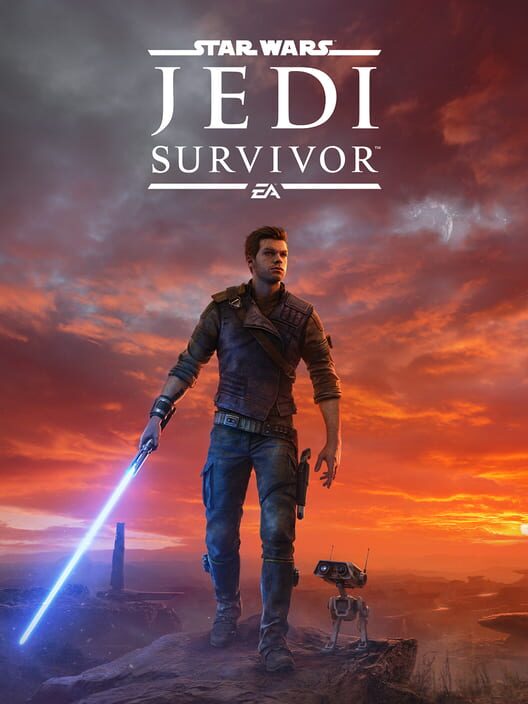 Price comparison for Star Wars Jedi: Survivor on Xbox Series X|S
Below you will find the latest prices, deals and bargains for Star Wars Jedi: Survivor on the Xbox Series X|S in Australia. Every couple of hours we check the latest prices for all games. All the prices are in AUD and most stores are all in Australia. Shipping isn't included.
Description: The story of Cal Kestis continues in Star Wars Jedi: Survivor, a third-person, galaxy-spanning, action-adventure game from Respawn Entertainment, developed in collaboration with Lucasfilm Games. This narratively driven, single-player title picks up five years after the events of Star Wars Jedi: Fallen Order and follows Cal's increasingly desperate fight as the galaxy descends further into darkness. Pushed to the edges of the galaxy by the Empire, Cal will find himself surrounded by threats new and familiar. As one of the last surviving Jedi Knights, Cal is driven to make a stand during the galaxy's darkest times — but how far is he willing to go to protect himself, his crew, and the legacy of the Jedi Order?


Release date: Friday 28 April 2023
Also on PC (Microsoft Windows), PlayStation 5, Xbox Series X|S
title
store
$ price
scraped time
Deals found for

Star Wars Jedi: Survivor

STAR WARS Jedi: Survivor™
xbox.com.au
$43.98
Monday 18:04 PM
1 day ago

Star Wars Jedi: Survivor
catch.com.au
$45.00
Monday 18:02 PM
1 week ago

Star Wars Jedi: Survivor Standard
amazon.com.au
$45.95
Friday 12:04 PM
1 week ago

Star Wars Jedi: Survivor
mightyape.com.au
$54.00
Monday 18:00 PM
2 weeks ago

Jedi Survivor & Coca-Cola Bundle: Star Wars Jedi: Survivor
amazon.com.au
$54.22
Sunday 16:04 PM
1 day ago

Star Wars Jedi: Survivor
ebgames.com.au
$57.00
Monday 18:02 PM
2 weeks ago

Star Wars Jedi: Survivor
jbhifi.com.au
$59.00
Monday 18:00 PM
6 days ago

Star Wars Jedi: Survivor Deluxe Edition
mightyape.com.au
$64.00
Monday 18:00 PM
2 weeks ago

Star Wars Jedi: Survivor - Deluxe Edition
ebgames.com.au
$68.00
Monday 12:02 PM
2 weeks ago

Star Wars Jedi: Survivor: Deluxe Edition
catch.com.au
$79.00
Monday 18:02 PM
1 day ago

Star Wars Jedi Survivor
cityofgames.com.au
$92.95
Monday 08:03 AM
9 months ago

Star Wars Jedi Survivor
dvdland.com.au
$99.95
Monday 08:03 AM
11 months ago

Star Wars Jedi Survivor Deluxe Edition Xbox Series X
cityofgames.com.au
$109.95
Monday 08:03 AM
9 months ago

Star Wars Jedi Survivor Deluxe Edition
dvdland.com.au
$109.95
Monday 08:03 AM
11 months ago

Star Wars Jedi Survivor Deluxe
sanity.com.au
$119.99
Monday 08:03 AM
11 months ago

STAR WARS Jedi: Survivor™ Deluxe Edition
xbox.com.au
$149.95
Monday 18:04 PM
2 days ago