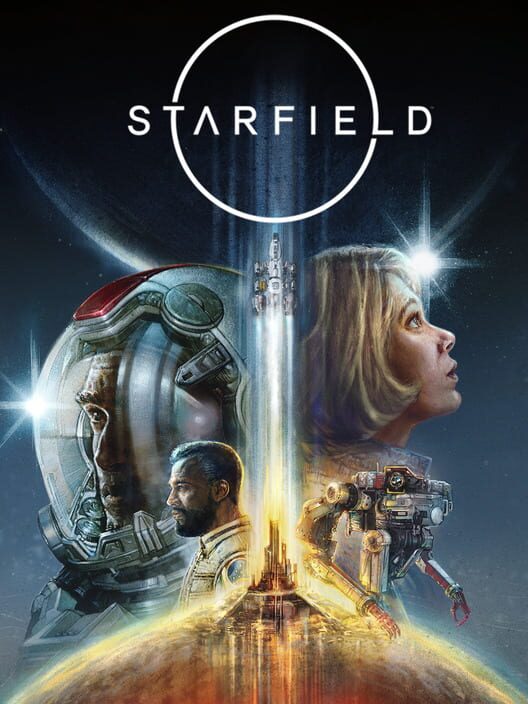 Price comparison for Starfield on Xbox Series X|S
Below you will find the latest prices, deals and bargains for Starfield on the Xbox Series X|S in Australia. Every couple of hours we check the latest prices for all games. All the prices are in AUD and most stores are all in Australia. Shipping isn't included.
Description: In this next generation role-playing game set amongst the stars, create any character you want and explore with unparalleled freedom as you embark on an epic journey to answer humanity's greatest mystery.


Release date: Wednesday 6 September 2023
Also on PC (Microsoft Windows), Xbox Series X|S
title
store
$ price
scraped time
Deals found for

Starfield

Starfield Premium Upgrade
dvdland.com.au
$53.95
Monday 08:03 AM
2 months ago

Starfield Premium Upgrade
amazon.com.au
$59.00
Friday 18:05 PM
5 days ago

Starfield Digital Premium Edition Upgrade
jbhifi.com.au
$59.00
Monday 18:00 PM
6 days ago

Starfield Digital Premium Edition Upgrade (Digital Download)
jbhifi.com.au
$59.95
Monday 18:00 PM
2 months ago

Starfield Premium Edition Upgrade
xbox.com.au
$59.95
Monday 18:03 PM
2 months ago

Starfield Premium Edition Upgrade (Upgrade Only)
ebgames.com.au
$59.95
Monday 12:02 PM
5 months ago

Starfield
mightyape.com.au
$89.00
Monday 18:00 PM
1 week ago

Starfield
amazon.com.au
$95.95
Saturday 13:01 PM
3 days ago

Starfield
jbhifi.com.au
$109.00
Monday 18:00 PM
6 days ago

Starfield
dvdland.com.au
$109.95
Monday 08:03 AM
5 months ago

Starfield
xbox.com.au
$119.95
Monday 18:03 PM
2 days ago

Starfield
ebgames.com.au
$119.95
Monday 18:02 PM
5 days ago

Starfield (Digital Download)
jbhifi.com.au
$119.95
Monday 18:00 PM
2 months ago

Starfield Premium Edition
xbox.com.au
$169.95
Monday 18:03 PM
2 days ago

Starfield Premium Edition (Digital Download)
jbhifi.com.au
$169.95
Monday 18:00 PM
2 months ago

Starfield Constellation Edition
ebgames.com.au
$499.95
Monday 12:02 PM
5 months ago

Starfield Constellation Edition
amazon.com.au
$674.71
Friday 18:04 PM
3 days ago

Xbox Series X Console + Starfield Standard Edition
amazon.com.au
$894.95
Monday 18:14 PM
4 days ago

Xbox Series X Console + Starfield & Premium Edition Upgrade
amazon.com.au
$953.95
Monday 18:14 PM
4 days ago